'Twas the months before the holidays and all through the houses, people were preparing for the season and clicking their mouses. Small businesses were planning their marketing with care, in hopes that customers would soon flock there…
Now that you're in a jolly mood (and I've thoroughly embarrassed myself), it's time to get real. Planning your holiday marketing can suck. You want to develop the best strategy to bring in new customers and finish out the year strong, but where to start? What will work best? And what will resonate with holiday shoppers?
To help you prepare for the upcoming holiday season and make your planning a little less taxing, we surveyed over 1,600 adults across the US to gather the data on:
How consumers plan to shop and spend this holiday season.
Where consumers will research holiday purchases.
What marketing strategies work best to attract customers.
And while this year has continued to be a challenge for small businesses, one piece of data we found hopeful is that significantly more people plan to browse and shop in-store for gifts this holiday season than they did last season.
8 data-backed holiday marketing tips and ideas for 2021
Based on our data insights, there are eight key holiday marketing tips your business should rely on to meet customers where they're at this holiday season.
Want a look at all the data? Download our free holiday marketing guide!
1. Start your holiday marketing early
The early bird gets the worm, and that's certainly the case when it comes to your holiday marketing. The majority of customers we surveyed plan to complete their shopping before December, and 24% of customers plan to complete their holiday shopping during the first two weeks in December, which leaves only 17% of consumers completing their holiday shopping by December 15 or later.
This means if your holiday marketing isn't getting into full swing until December, you're missing out on 59% of the consumers we surveyed.
Related: Find out when to start your holiday marketing and how to get it going.
2. Offer holiday incentives shoppers care about
When it comes to developing holiday promotions to build your marketing around, it's important to feature what customers care most about. Our study found that lower product pricing is the top incentive customers look for when determining where to shop, so by developing some attractive deals that put you at prices below your top competitors, you can win over more customers.
Here are some ideas for holiday promotions to try:
Run a "12 days of the holidays" sale.
Host a free gift wrap event.
Provide gift discounts.
Partner with other businesses for complementary holiday specials.
Offer pre-book specials for service-based businesses.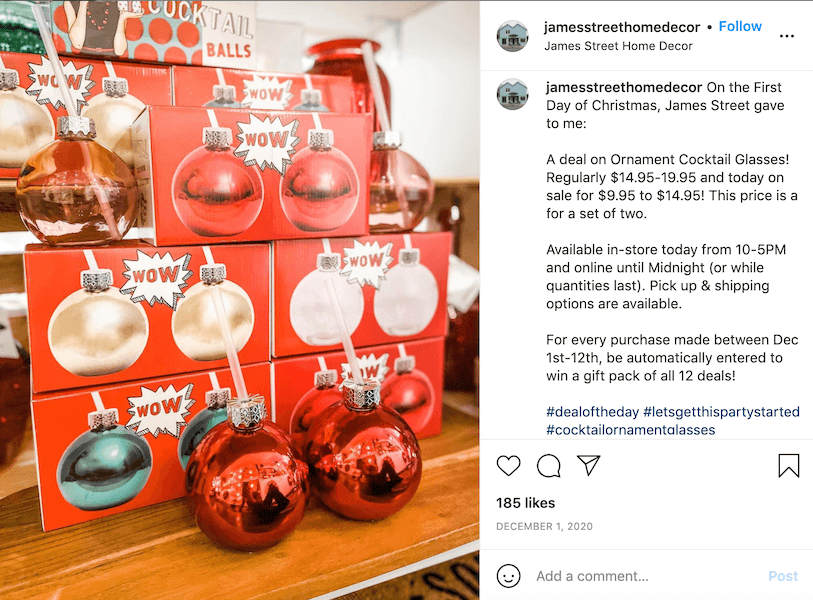 Customers also don't love to pay for shipping, so by offering free shipping for online purchases, you give your business another opportunity to stand out and get new customers.
Related: Get our tips for successful limited-time offers the inspire quick action.
3. Be active on social media
Social media should be an integral part of your holiday marketing strategy as it will be an integral part of peoples' holiday shopping experiences. Our study found that 72% of those surveyed said they use social media to find information—and for the Gen Zers we talked to, that figure was 91%!
Develop a strong organic social media marketing strategy for your business that includes:
Posting your deals and specials.
Highlighting any events you're hosting or participating in.
Engaging your customers so they keep checking your social sites throughout the season.
Check out these resources to get your social media holiday-ready:
By keeping your audience engaged on social media and posting regularly, you can make your social sites a resource for customers throughout the holiday season.
Want more? We rounded up 12 totally free holiday marketing resources!
4. Use Facebook ads to promote holiday deals and steals
Build on your social media marketing strategy by dedicating some resources to Facebook advertising. 40% of those surveyed said they use Facebook to find deals and sales from businesses—so make sure they're seeing yours by targeting your audience with ads that promote your deals and specials.
Here are some ways to use Facebook advertising as part of your holiday marketing:
Target your current fans and followers with a customer loyalty discount.
Target lookalike audiences with new customer discounts.
Target your community with ads about events, specials, or promotions.
Use Facebook advertising to educate prospective customers about your business.
A little bit of Facebook advertising budget can go a long way for your holiday marketing success if used correctly! Get more Facebook advertising tips here.
PS: Want to know how your online presence really performs? Try our free website grader. 
5. Don't put videos and YouTube advertising on the naughty list
Video marketing can give your holiday marketing a big boost. Half of those surveyed said they use YouTube to discover new products and businesses, so create videos and run YouTube advertising to reach your audience on this important channel.
Here are the best holiday video ads from 2020 to spark some creativity!
You can create holiday marketing videos that:
Showcase your products or services.
Highlight any bundles you're offering.
Feature current customers sharing their positive experiences with your business.
By adding video to your holiday marketing strategy, you can encourage more shoppers to buy from you this season.
PS: We put together 10 holiday video ideas for you to try!
6. Focus on festive in-store shopping experiences
As more shoppers plan to buy in-store this season, you can entice new customers by creating festive and unique in-store shopping experiences.
Here are some ideas to create in-store experiences for your holiday shoppers:
Deck the halls in your storefront to create an inviting and welcoming space.
Create in-store displays to entice shoppers (82% say they will look to in-store displays to provide information during their shopping experience!).
Host a shopping event with light bites and hot cocoa (as safety permits) to bring even more people into your location.
By focusing on how you serve customers in-store and creating a unique and welcoming atmosphere, you can help your business stand out this holiday season and boost revenue.
Also, make sure to update your local listings for the holidays so shoppers can find your location in the first place!
7. Create a holly-jolly holiday referral program
Word-of-mouth continues to be a winning strategy for small businesses. And, as nearly 80% of those we surveyed say they will turn to friends and family for information before spending this holiday season, it can be a big win for your holiday marketing plan.
Create a holiday referral program so your best customers can spread the word and bring in their friends, families, and neighbors to shop from you this season.
Here are some steps to build your customer referral program:
Choose your referral incentive.
Streamline the process for customers to give referrals.
Promote your referral program on social media and in emails.
By creating a holiday referral program, you can capitalize on word-of-mouth marketing for your business and get more customers.
8. Rely on an old classic: Email marketing
Shoppers will rely on emails from retailers to find information and deals this holiday season. So by developing a robust email marketing strategy, you can keep your business top of mind throughout the season through a channel they're utilizing for their holiday shopping.
Here are some ideas for your holiday email marketing campaigns: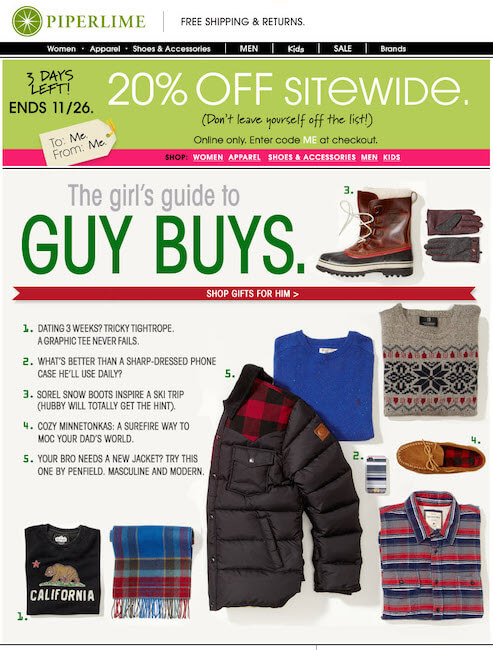 Related: We've got you covered with 50+ holiday email subject lines and 100+ December email subject lines.
Email marketing can help you stay top of mind with customers throughout the holiday season and entice them to buy from or do business with you.
Give your business the gift of successful holiday marketing
This year has been filled with ups and downs, and navigating the changes and challenges has been especially difficult for local businesses. But our data suggests that there's no reason you can't finish out the year strong with a successful holiday season. All you need is the right strategy to help you get in front of customers and win them over.
Here are those 8 holiday marketing tips and ideas for 2021:
Start your holiday marketing early
Offer holiday incentives shoppers care about
Be active on social media
Use Facebook ads to promote deals and steals
Try video marketing and YouTube advertising
Focus on in-store shopping experiences
Create a holiday customer referral program
Rely on email marketing
Download our free holiday marketing guide below for even more data and ideas to make your holiday marketing a success!
Want even more data? We compiled 60+ holiday spending stats for you!