Social media contests on Facebook or Instagram are easy ways to promote your business, expand your following, and get new customers. Deals and giveaways are always appealing to shoppers but are even more appealing during the holiday season when spending is heavy and giftable purchases are needed. Plus, who doesn't love a good giveaway?
So to help you capture this excitement and get in the giving spirit, we're sharing examples of holiday-themed Instagram giveaways that will help you reach a range of marketing goals (while spreading cheer and getting engagement!).
But, first: Need a crash course in how to run Instagram giveaways? We've got you covered.
Examples of Instagram holiday giveaways
Use these examples of holiday giveaways to spread some cheer to your customers and community this season.
Charitable giveaway
This giveaway by OneHopeWine offers a Celebration Pack that provides meals for children in need. You can't see them in this screenshot, but hashtags used include #giftsthatgiveback #12daysofchristmas #gifts #serve #celebrate #dogood #winenot #feedkids #providemeals #whyhunger.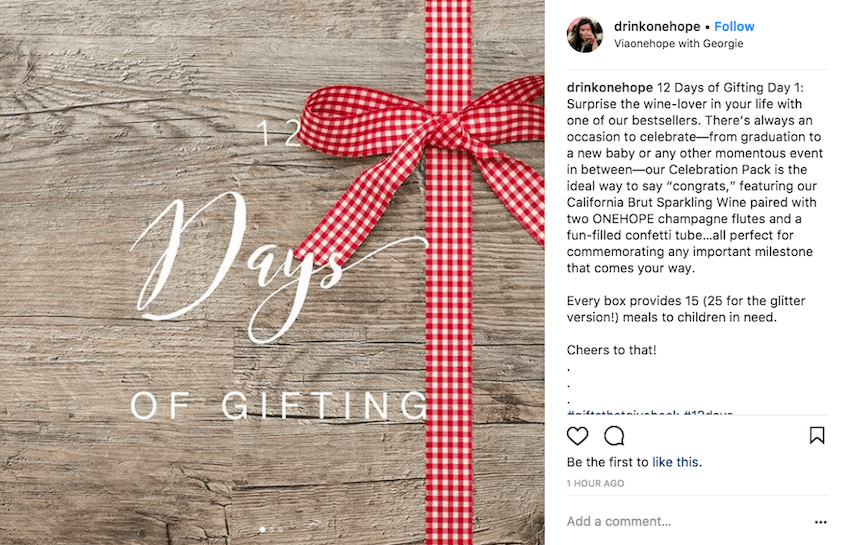 Related: Get more holiday hashtag ideas here!
Every tag as an entry
This giveaway is run by a husband and wife small business called Wayfaren. People enter by liking the post, sharing what type of tree they have in a comment, following a specified user, and tagging a friend. Whew, that's a lot! However, each friend tagged counts as an entry. It is also clear this is a partner-up giveaway, as the user you are instructed to follow also has the same post on their account, with instructions to follow @wayfarenco.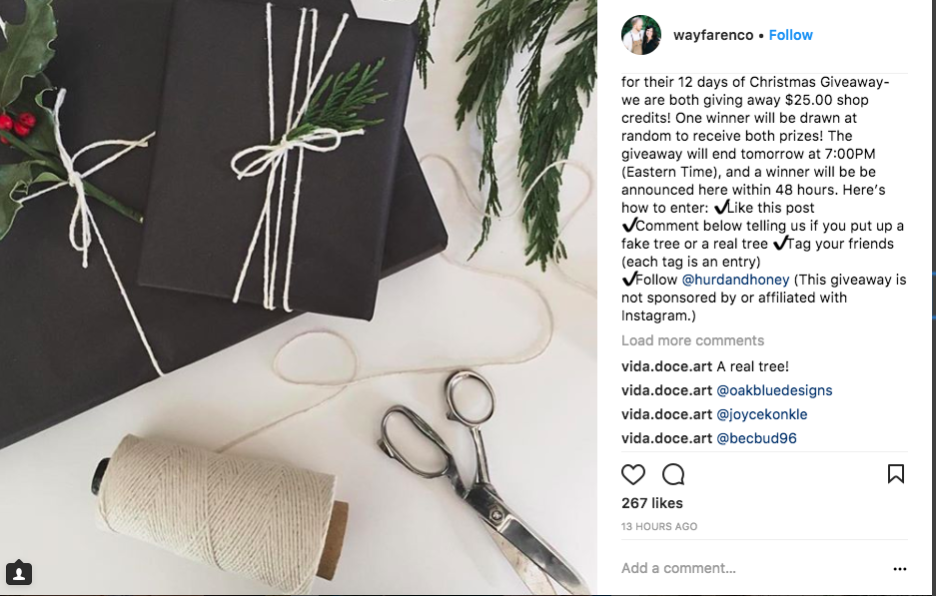 Daily prompt bonus entry
This giveaway is 24 days as opposed to 12 to follow an Advent theme. Two influencers in the bookworm niche have teamed up to give away various book accessories and reader's treats. To enter, you must follow both influencers, share the giveaway in a story, tag those influencers and tag three or more friends to join the community.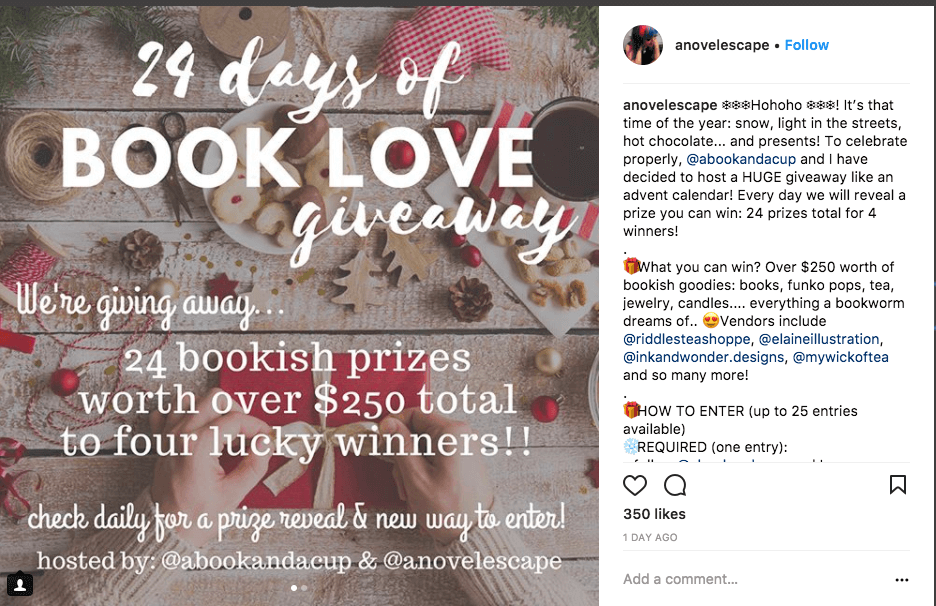 They also allow for a bonus entry if you follow the daily prompt. This contest offers high-quality prizes to bookworms and helps these influencers to gain followers, increase engagement, and grow their audience.
Related: Get more Christmas social media ideas here.
Basic product promotion
Not all "12 Days of Christmas" campaigns have to be giveaways. This influencer in the fashion and lifestyle niche uses a 12 days theme to promote different products each day. Note that she uses the #12daysofchristmas and #christmas2017 holiday hashtags.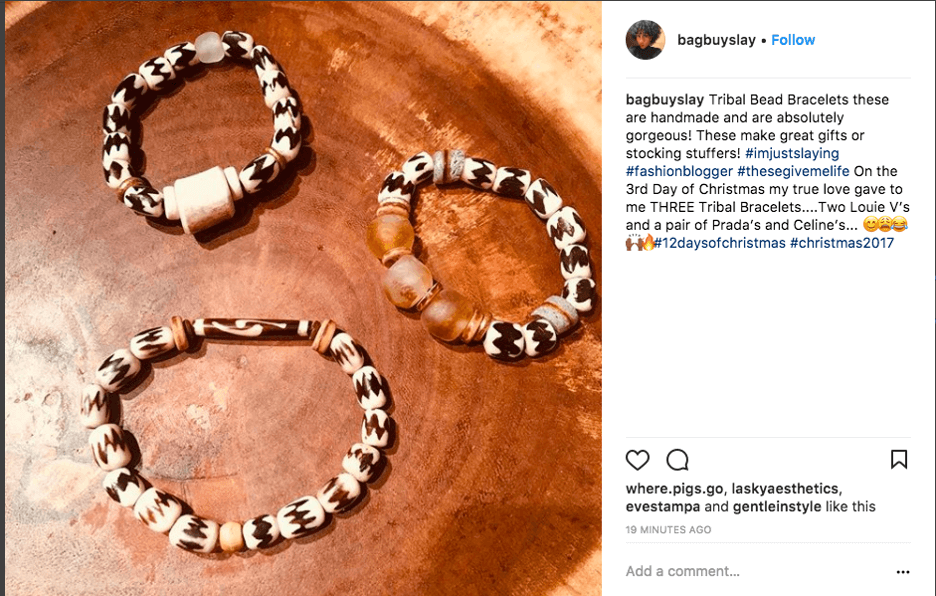 Follow, tag, and like giveaway
This small business does, in fact, give away something different for each of the 12 days of Christmas. In addition to following the user and tagging three friends, you must also like the photo to enter. The user closes with a friendly holiday wish and shows a hashtag best practice: placing the hashtags in the comment instead of the post.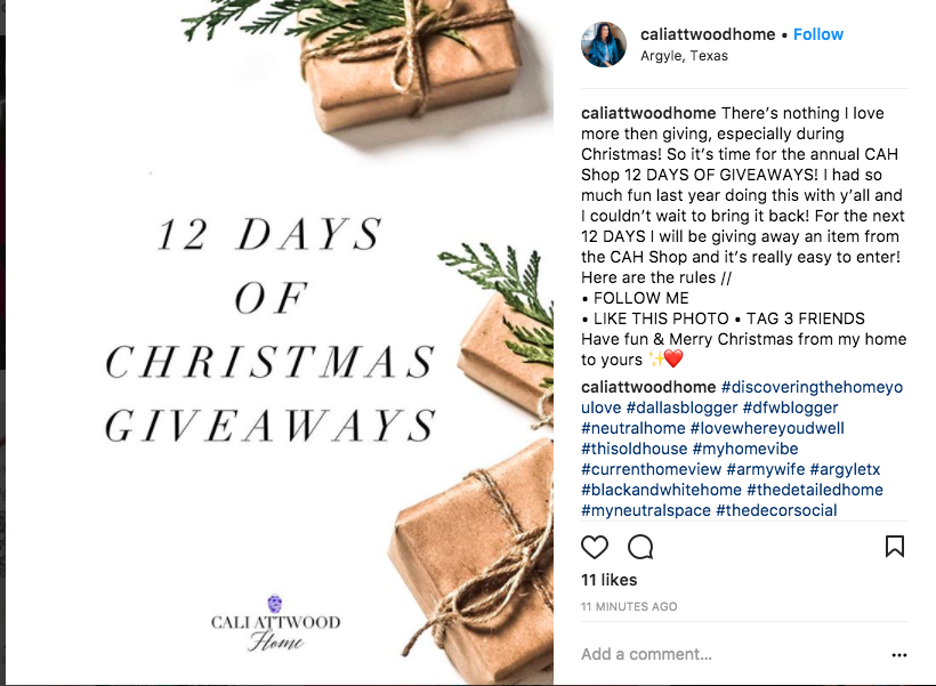 Custom hashtag bonus entry
This holiday giveaway isn't a "12 days of Christmas" giveaway like the other examples you've seen. It's a basic Instagram giveaway with a holiday theme. This user in the beauty product niche uses the caption to express thanks to her audience and customers, then explains the contest prizes in detail.
Contest entry instructions are similar to those we've seen above, where a user has to follow two accounts, like the photo, tag three friends, and make a comment with something specific (in this case, your location). She offers a bonus entry for users who repost and include a custom hashtag.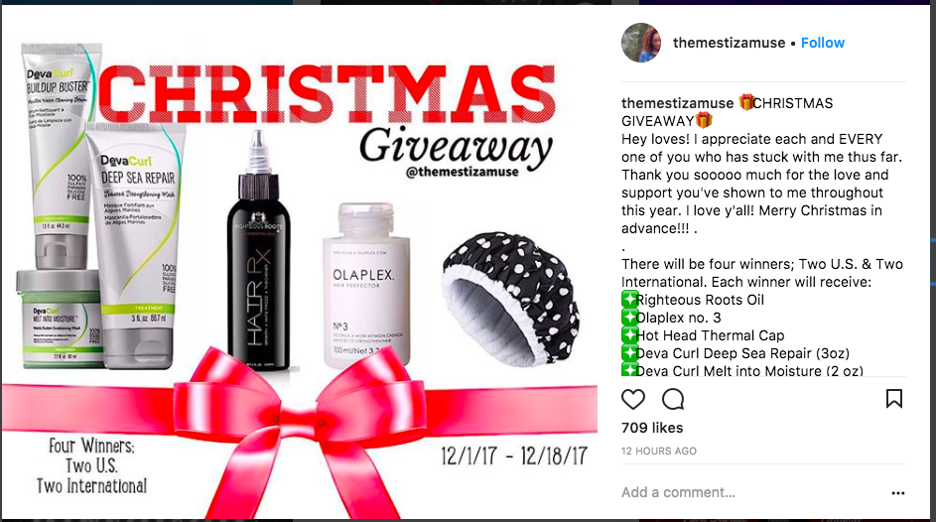 She also makes sure to include a delivery fee disclaimer and state adherence to Instagram's terms of use.
Promote your giveaway
This isn't exactly a specific holiday giveaway example, but it is a good example of promoting your social media contest before you start running it. Building the anticipation and excitement for a day or two beforehand can help enhance engagement.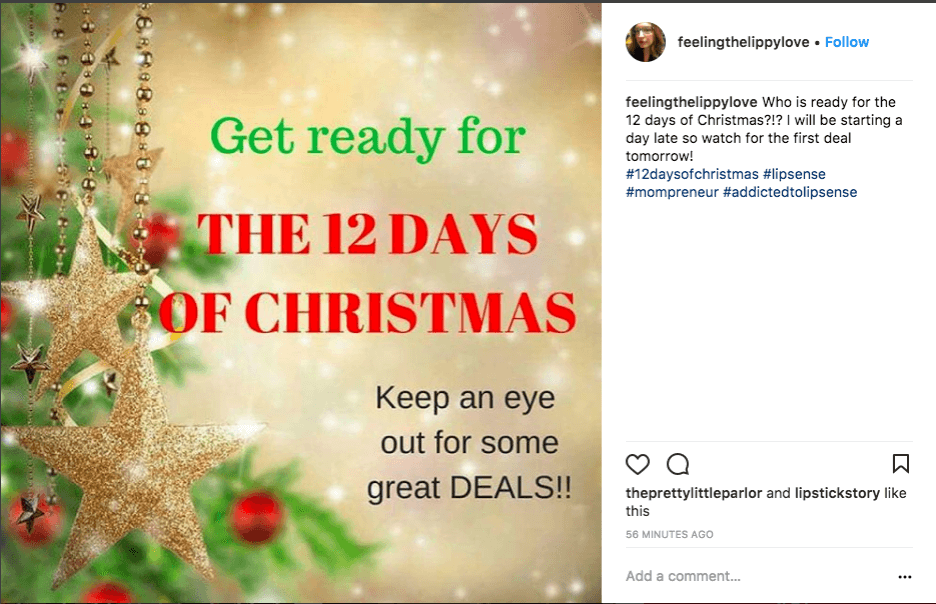 Fitness challenge giveaway
This holiday giveaway is unique from the rest of the examples, as users don't enter by liking, tagging, or engaging in any way with the post or account. Instead, the holiday/12 days theme is incorporated by offering an unlimited month at a discount, for anyone who works out at the gym for 12 consecutive days–a great fitness marketing strategy around the holidays.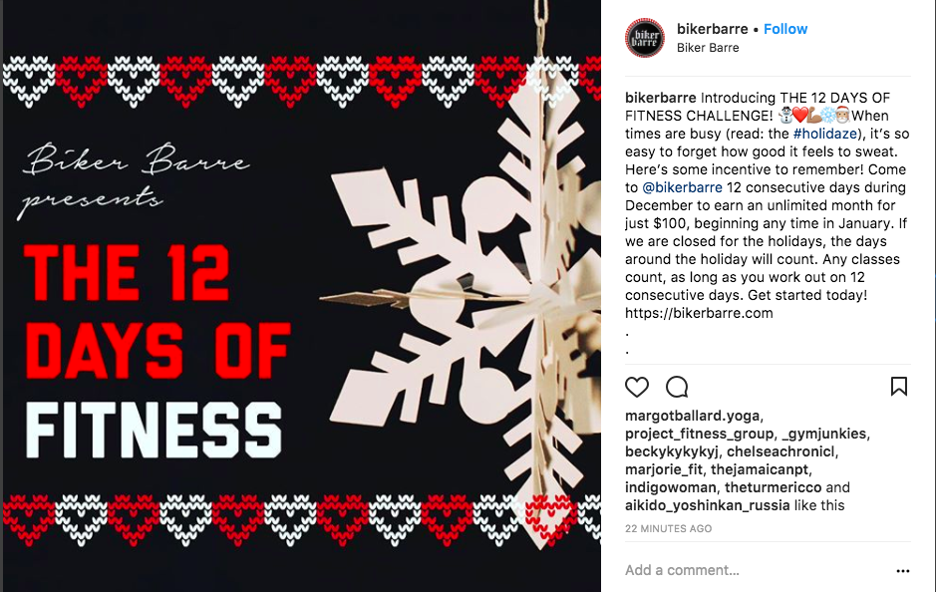 Direct mail entry
For this giveaway, users enter by sending a greeting card to a physical location. The mailing address is obtained via an Instagram direct message and the winner is chosen and announced via live broadcast. Offline marketing methods still work!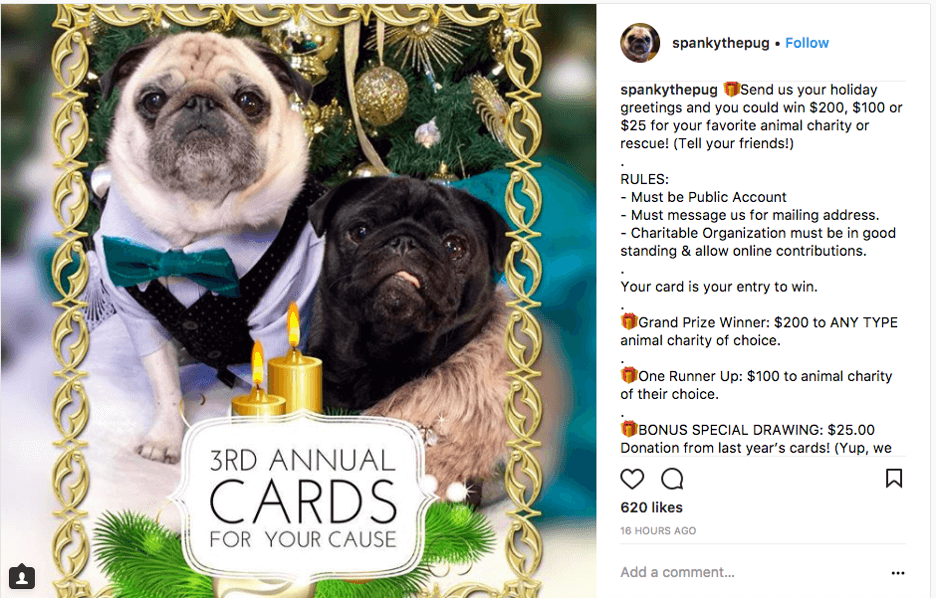 Get giving with holiday Instagram giveaways that spread cheer
Be creative with your holiday giveaways. Think of how you can adapt one of these examples for a deal or offer that will fit your business's needs and engage your audience to take your holiday marketing strategy to the next level.